GM60!
19/03/23 11:37
Well, despite everything, some dodgy lifestyle choices and being close to mass-murder from time to time, I am now the recipient of a ScotGov bus pass. I have not used it yet but am looking more and more at a jaunt up the road from Pitlochry to Inverness for the afternoon one day. I will need to choose my day well so that I can max out on the scenery! Getting up beyond Dalwhinnie in the mist is not worth the effort.

Last night Jams and Loretta had a dinner party in my honour. Such a great laugh with Ann from the Old Manse, Justin and Marie from the Killierankiekirk coming along as well. I did rather well on the gifts I have to say!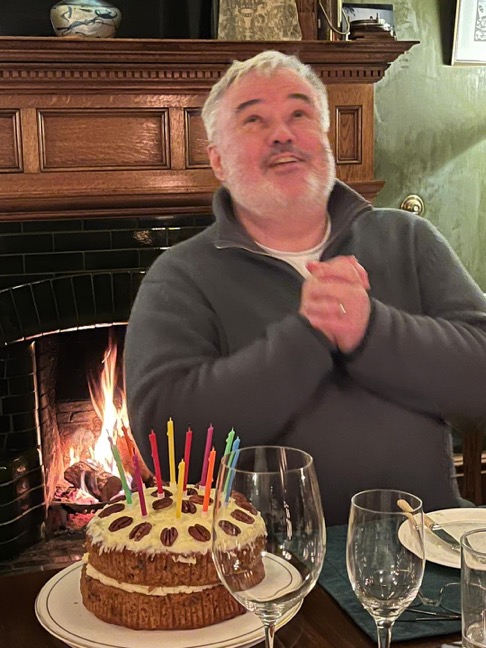 This is me giving thanks that Jams had made a delicious cake. Sadly I had to share!

I did rather well in not giving away any clues to the Killiecrankie Village Quiz. I have been laughing all week at the easy-difficult-killer questions I have written so I may need a place escort home afterwards if there are complaints! Roll on First April!