30/06/20 08:20
Where is the summer? We had lovely days a few weeks ago, but heavy rain and storms have been the follow-up to that. Yesterday the non-essential shops opened in Pitlochry for the first time in almost 100 days. However the lovely barbershop remains closed and I am now thinking it is time to DIY. Who knew hair could be so heavy?
For the second year in a row the dogs have been out of sorts with the long days here. Completely mixed up with the sun still up and light in the distance at 00:30 and up at 03:00. The result is that they then sleep most of the day. It is very difficult to move Vincent from horizontal to vertical, but he can always jump back to life when a car trip is planned!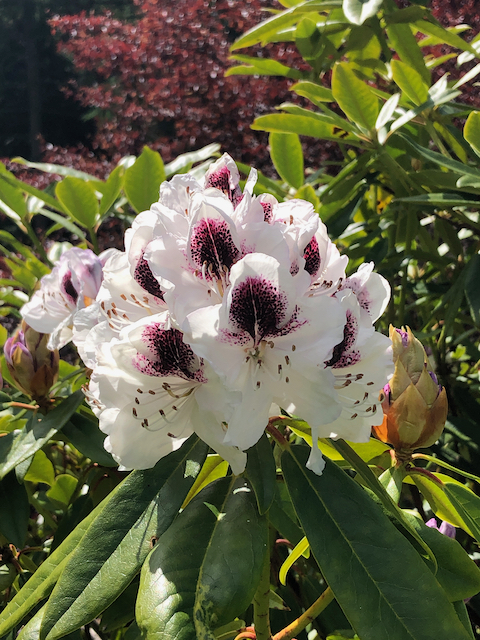 Click image for more
24/06/20 08:36
Summer is doing its best to arrive at last as COVID-19 lockdown continues.
Here is Vincent in a car that is too small!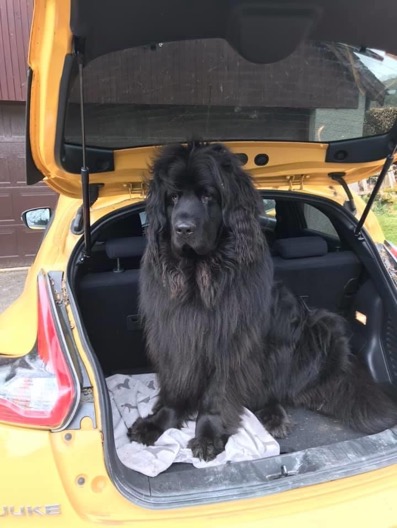 01/06/20 07:18
Finally got the hosting company yo investigate my disappearance so at least I should keep updating this site! Next year will be 20 years of updating this version but those who have followed me, the will remember there used to be a Homestead.com version of this for a few years in the late 1999s. I wish I had saved those conversations!